A New Era of Innovation

Watch The Full Knitting Mills Story
Founded by Ferdinand Thun and Henry Janssen in 1906, The Berkshire Knitting Mills was the largest full-fashioned knitting mill in the world. Together with Textile Machine Works and Narrow Fabric Company, this multi-faceted manufacturing enterprise served as a hub of technological innovation and civic pride.
Today, the stage has been set for a new era of revitalization and innovation. Driven in part by UGI Energy Services, Teleflex International, and an all-new Drexel University College of Medicine Branch, the campus has been transformed into a dynamic center for business and technology that will continue to serve our community for years to come.
Additionally, this activity is further fueled by exciting new retail and restaurant amenities, chief among them include Kimberton Whole Foods, Sly Fox Brewery, The Farmhouse Kitchen, Chatty Monks, Say Cheese, Benchwarmers, Bold, West Reading Tavern, The West Reading Motor Club, and Third & Spruce.
Come visit The Knitting Mills and experience for yourself what live-work-play looks like in Berks County.
The Acquisition
In 2016, Equus Capital Partners acquired the 53-acres and 1,000,000 square feet that was home to the VF Outlet. The property had deteriorated due to the commoditization of the outlet industry and the proliferation of e-commerce. Sadly, the once-vibrant VF Outlets were in a state of decay and an eyesore for the local community.
1/5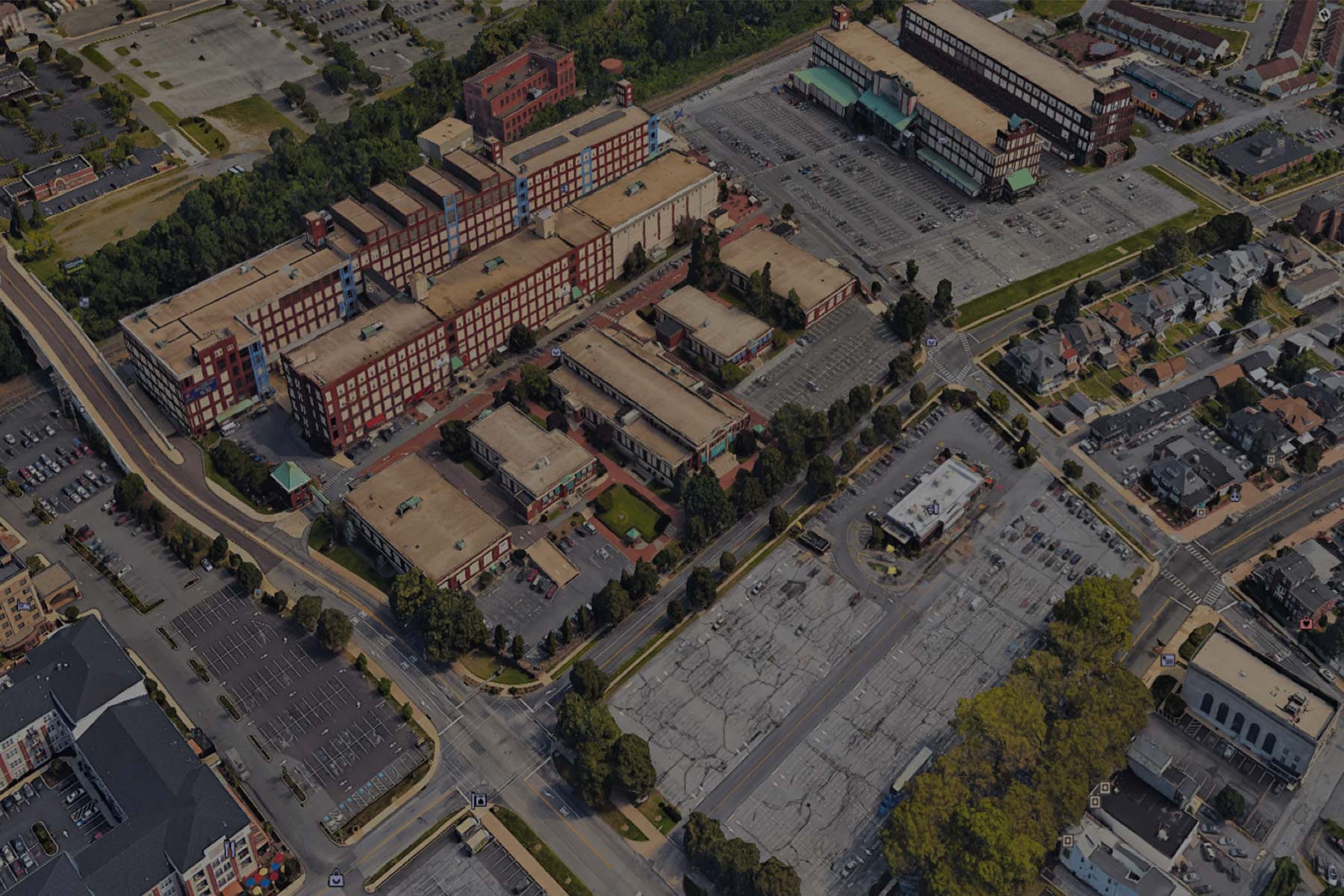 A Vision for the Future
Equus Capital Partners reimagined the space as a modern mixed use corporate campus. Their focus: preserve the architecture, honor the history of innovation at the site and capitalize on the "live, work, play" setting established in the early 1900s by Thun and Janssen.
2/5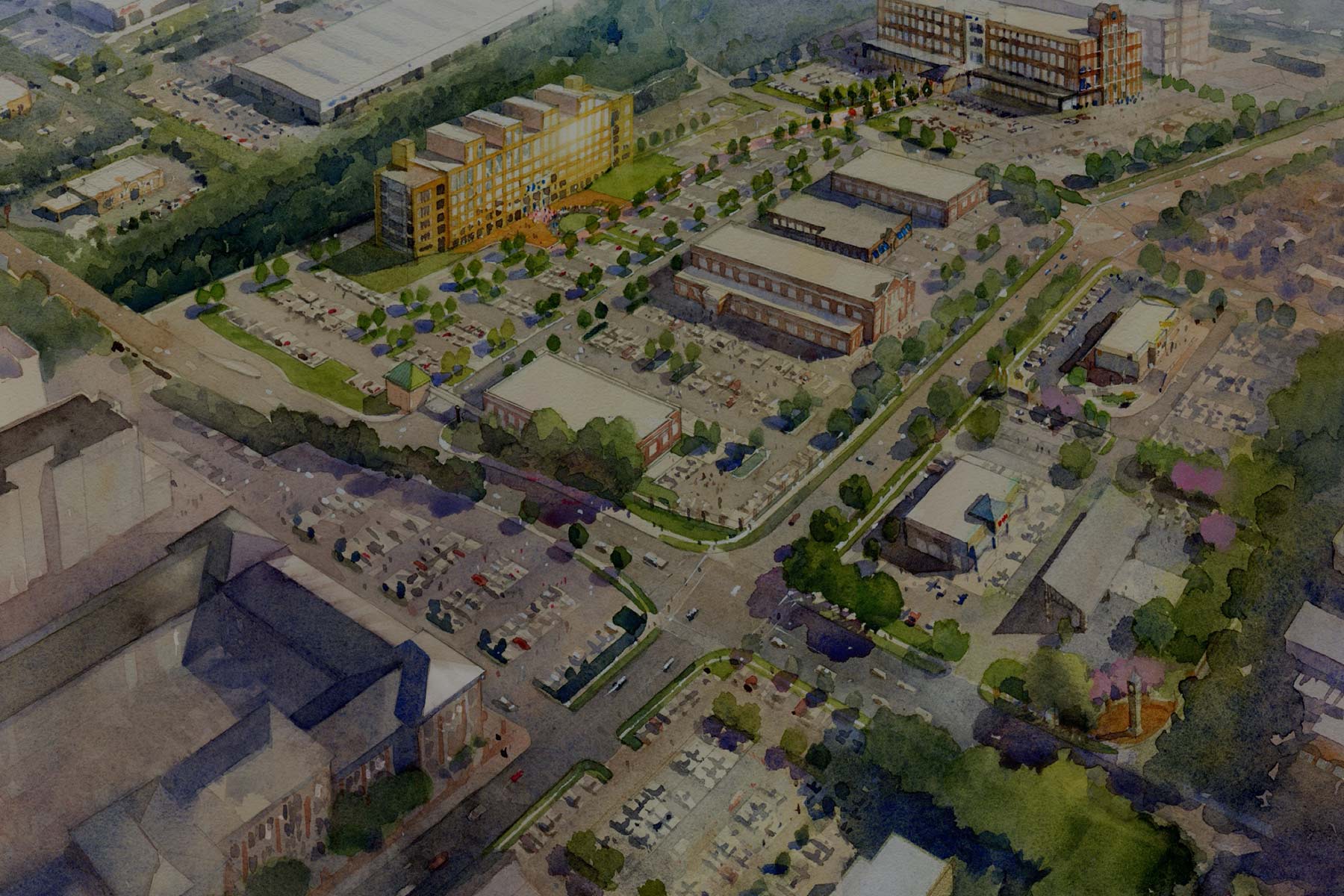 Community Engagement
Equus worked closely with local government and organizations to ensure the design integrity was preserved and made their vision come to life.
3/5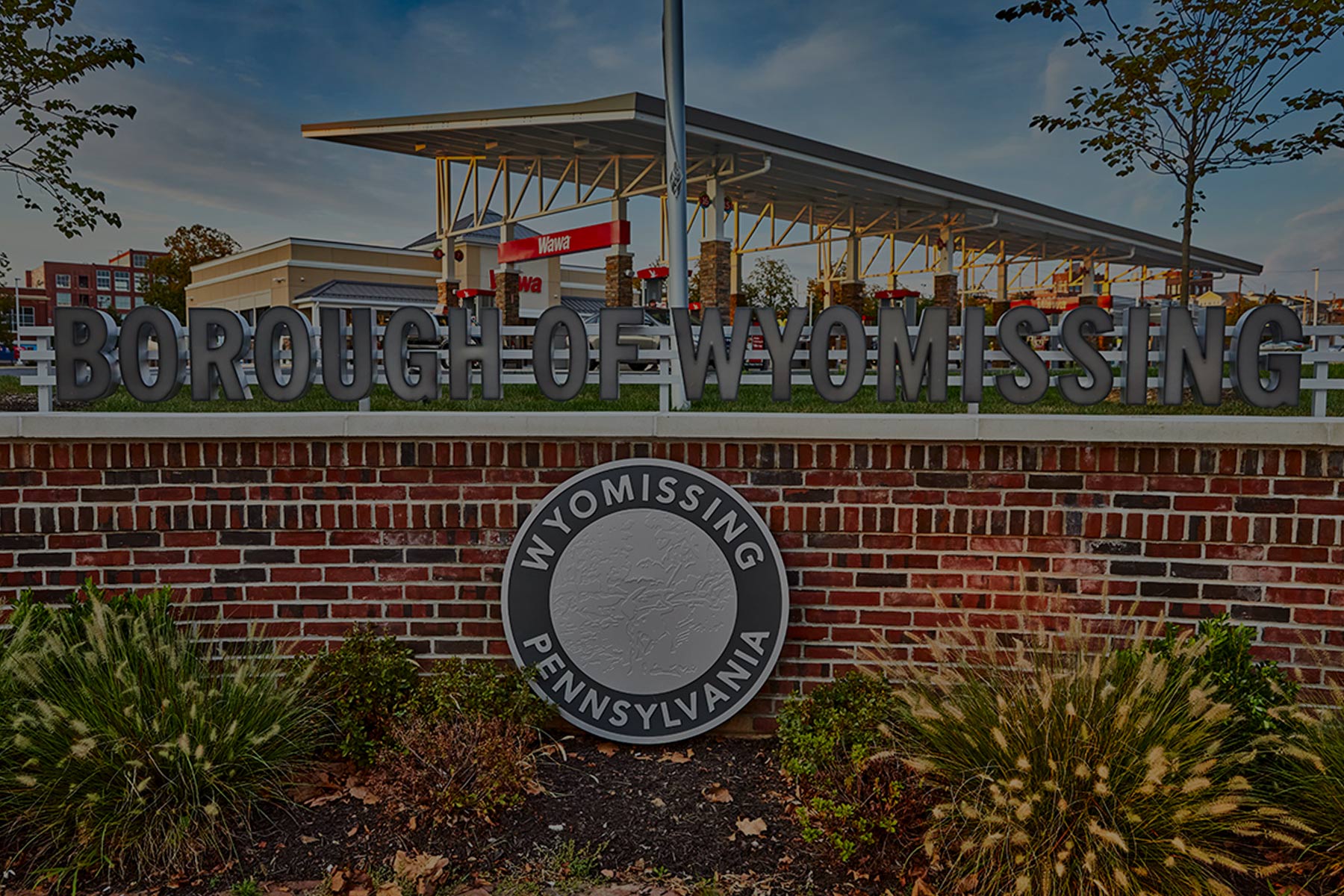 Preserving History
Rebuilding the historic site required careful demolition of some buildings while preserving others for restoration. The adaptive re-use of these buildings accentuate the character and history while introducing modern elements that ensure long-term efficiency.
4/5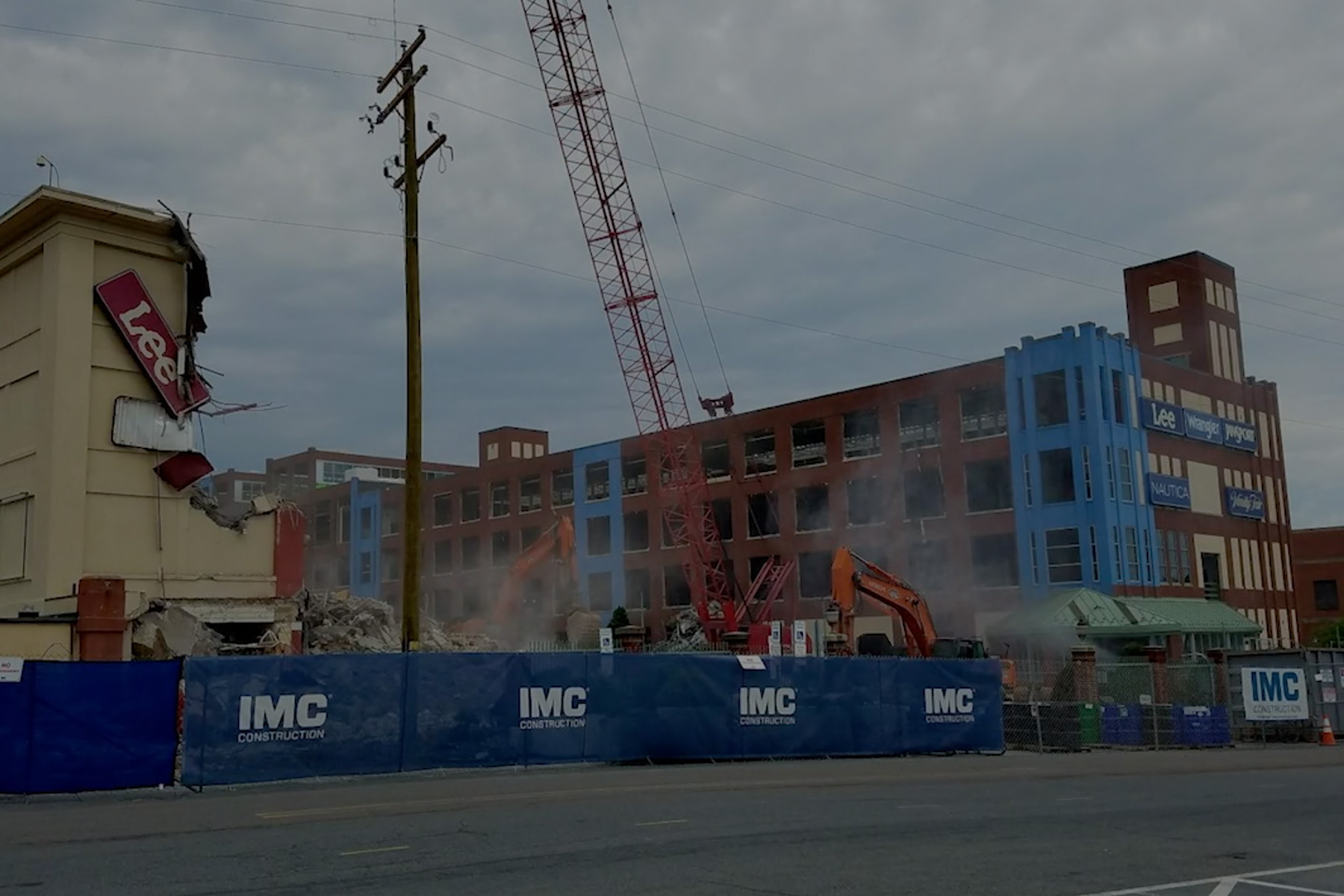 A Catalyst for Growth
Less than 4 years after acquiring The Knitting Mills, the First Phase is complete with over 97% occupancy in more than 500,000 square feet of modern office, retail, R&D, and laboratory space. With the completion of Phase Two in the Summer of 2021, Equus has constructed over 700,000 square feet of space in this now-thriving center of economic activity in Berks County.
5/5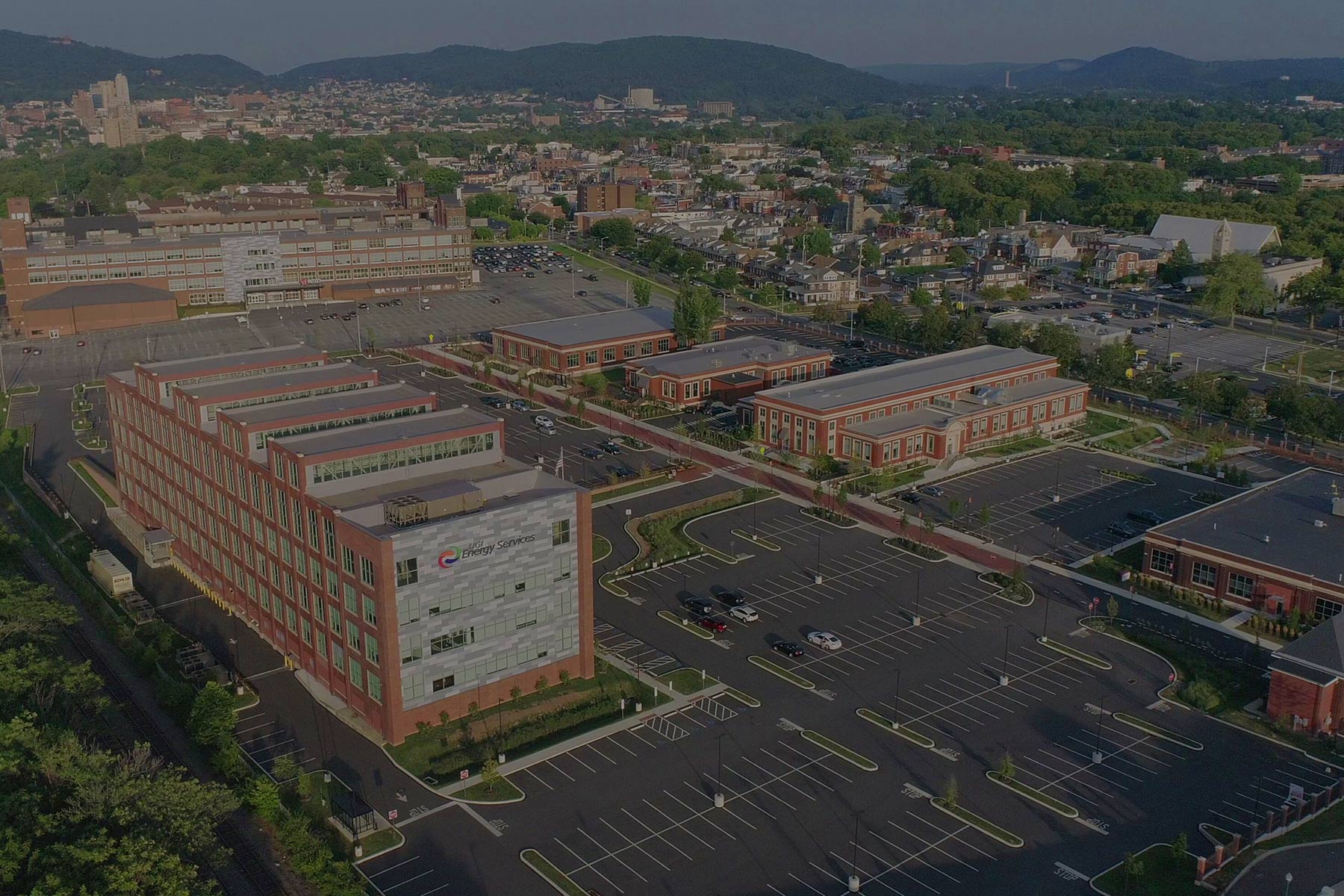 The Knitting Mills Past & Present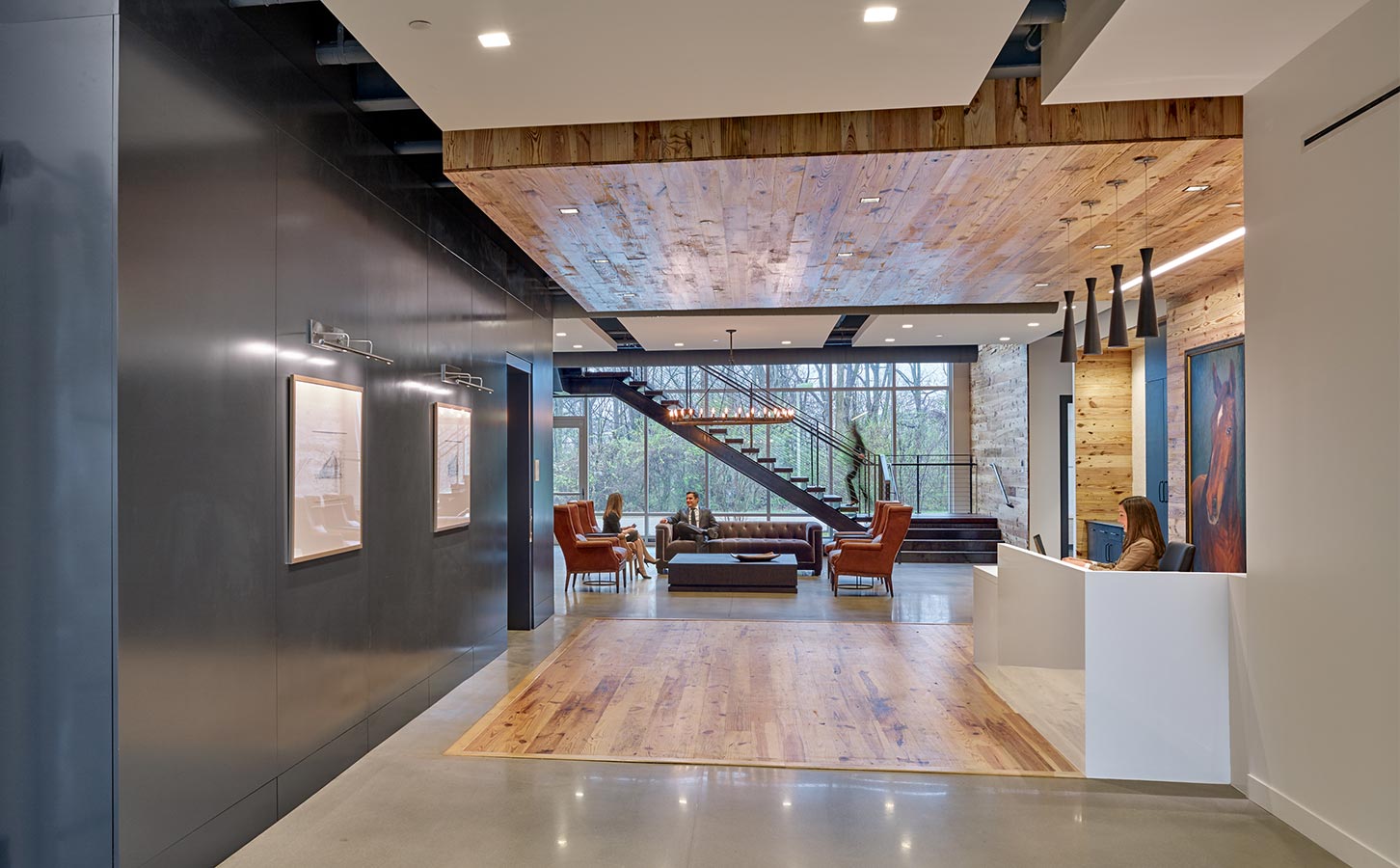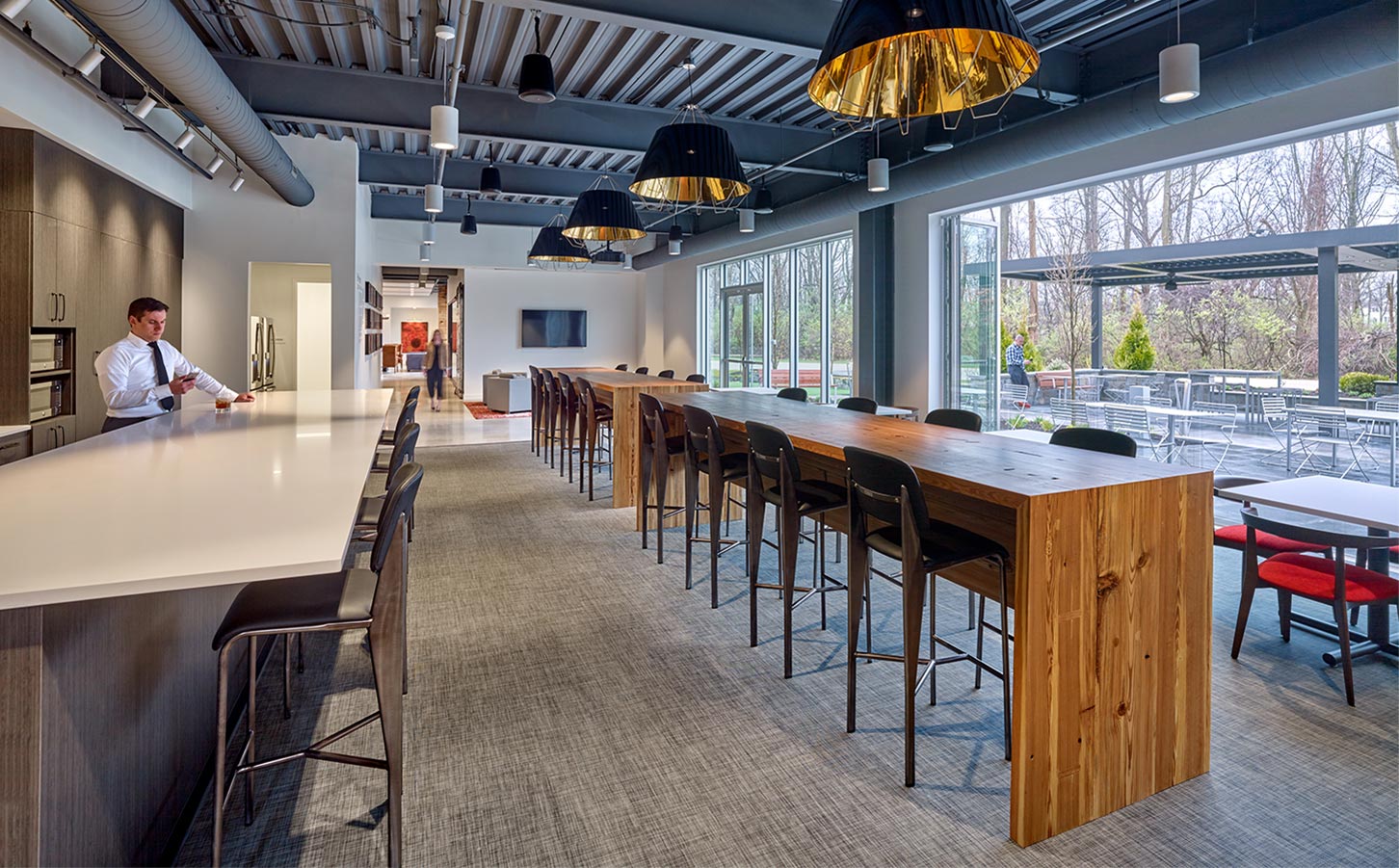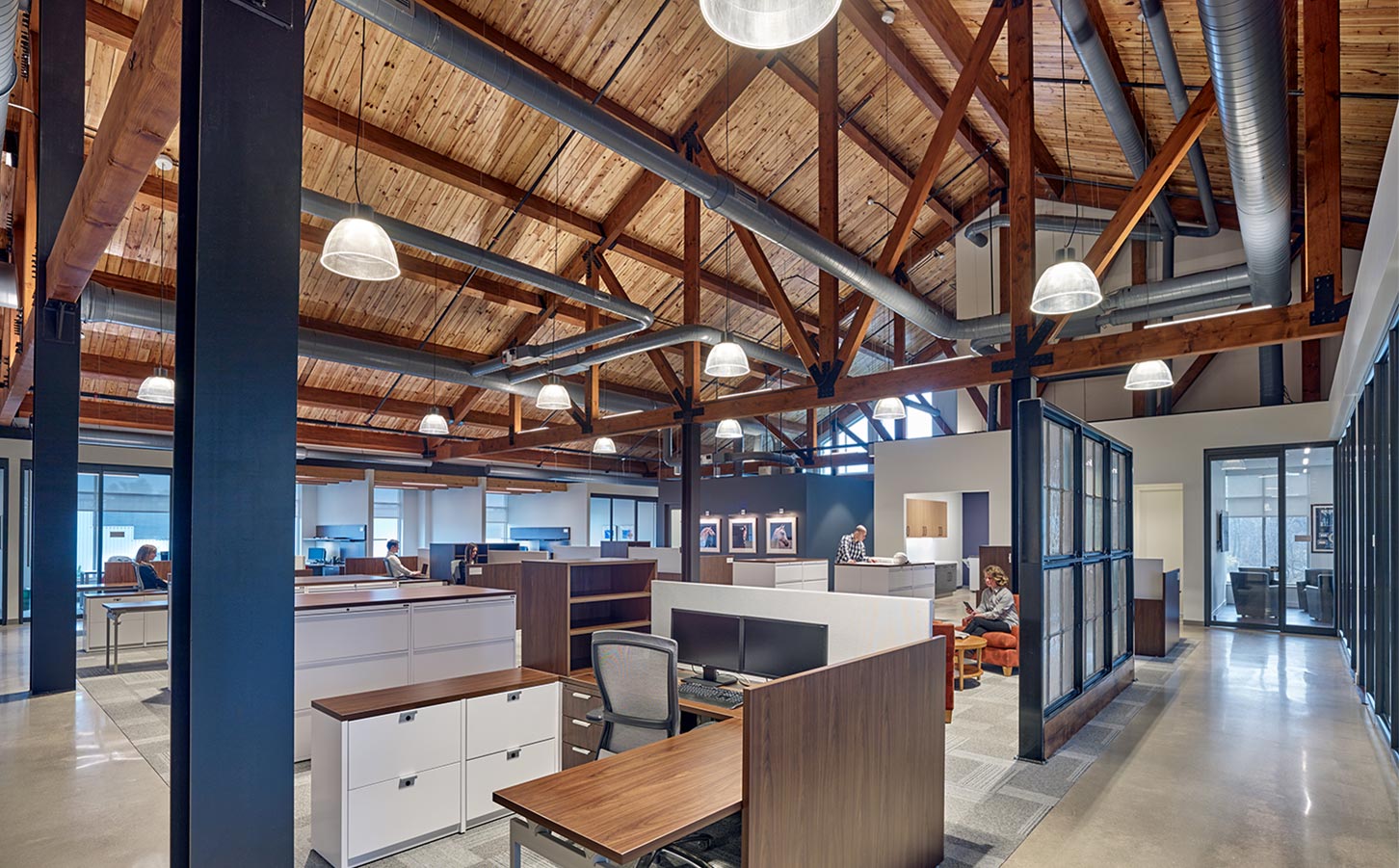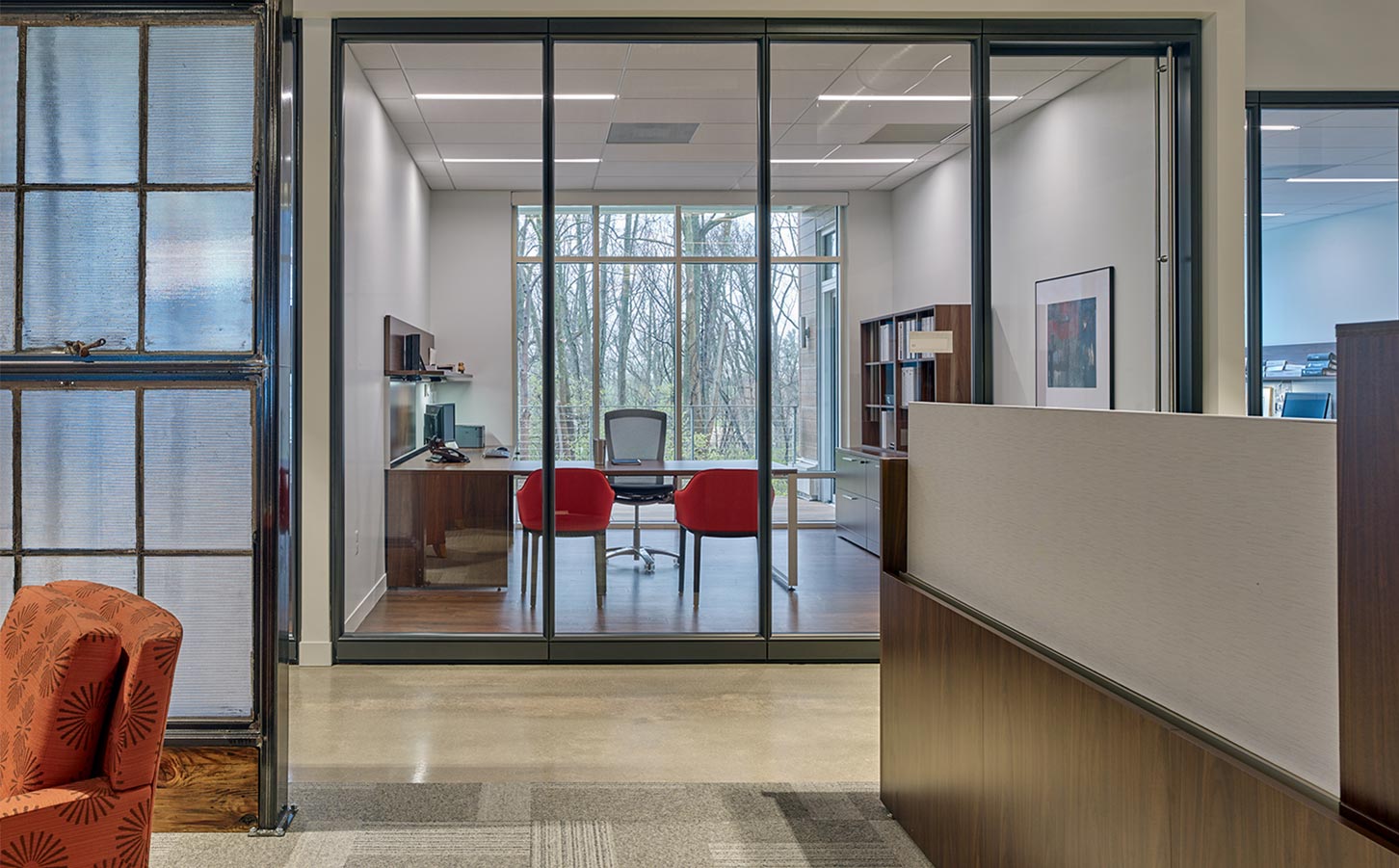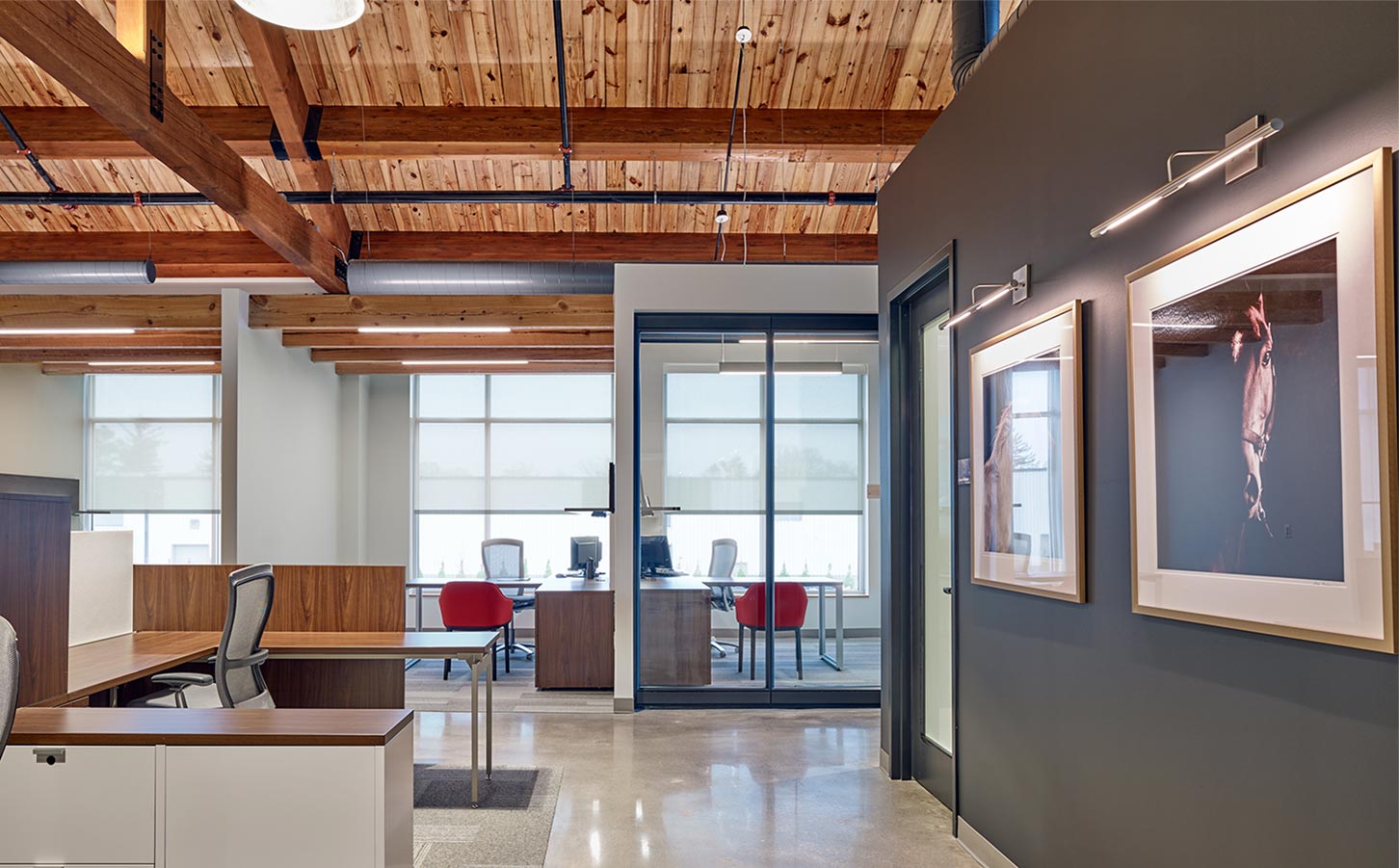 History Reclaimed
Equus Partners Headquarters
Newtown Square, PA
Equus Capital Partners, Ltd. moved its Philadelphia area executive offices to its new 42,000 SF Mass-Timber inspired, LEED Gold headquarters building in 2018.
Designed by D2 Groups, the new HQ space reflects elements of Equus' brand while highlighting the firm's commitment to sustainable development. The headquarters space is airy and light, with 25' high vaulted ceilings supported by wood trusses in the motif of a traditional barn. Meanwhile, 36,000 square-feet of reclaimed wood, and building artifacts preserved from the original Berkshire Knitting Mills site have been incorporated to provide stunning design elements throughout the headquarters space.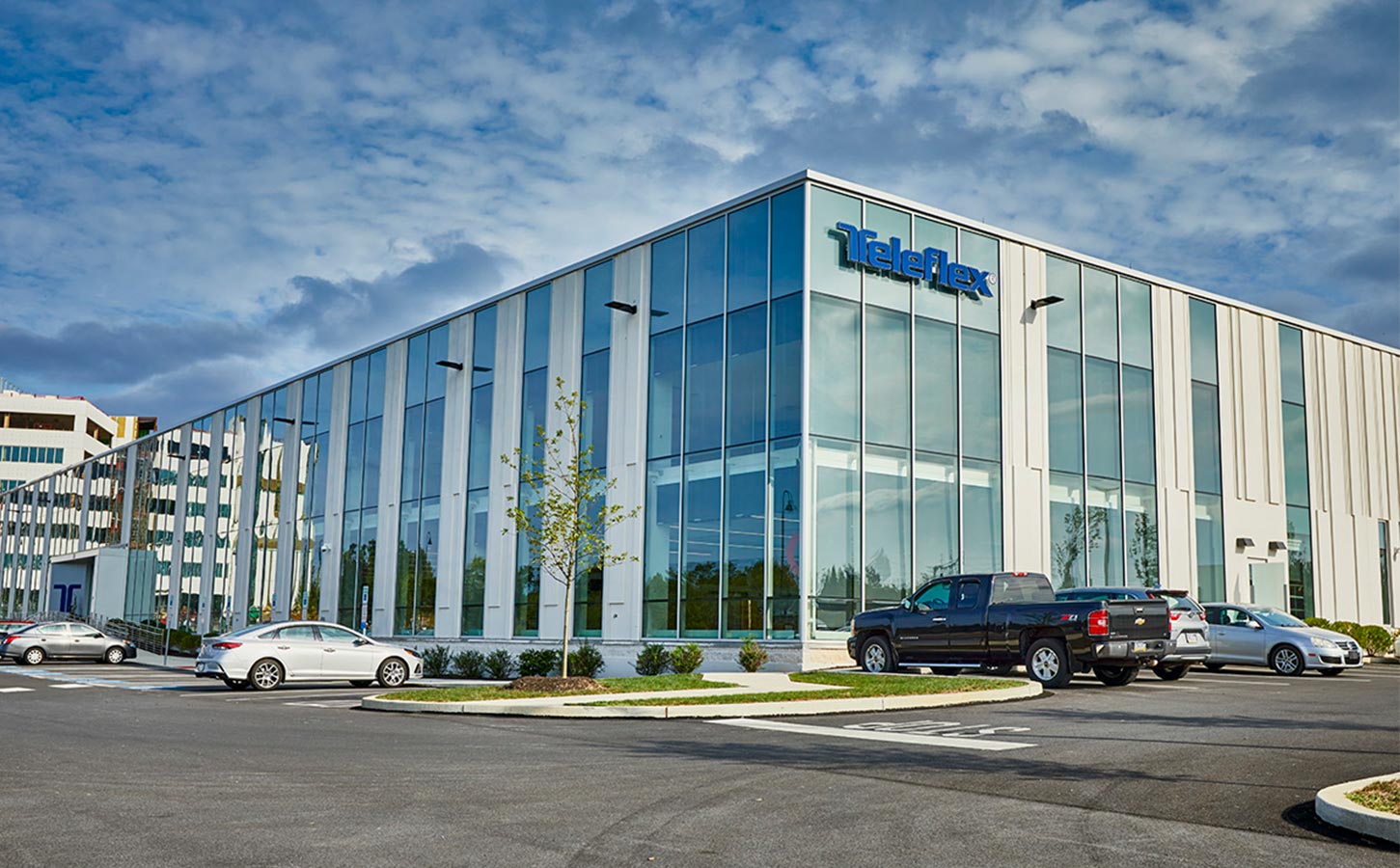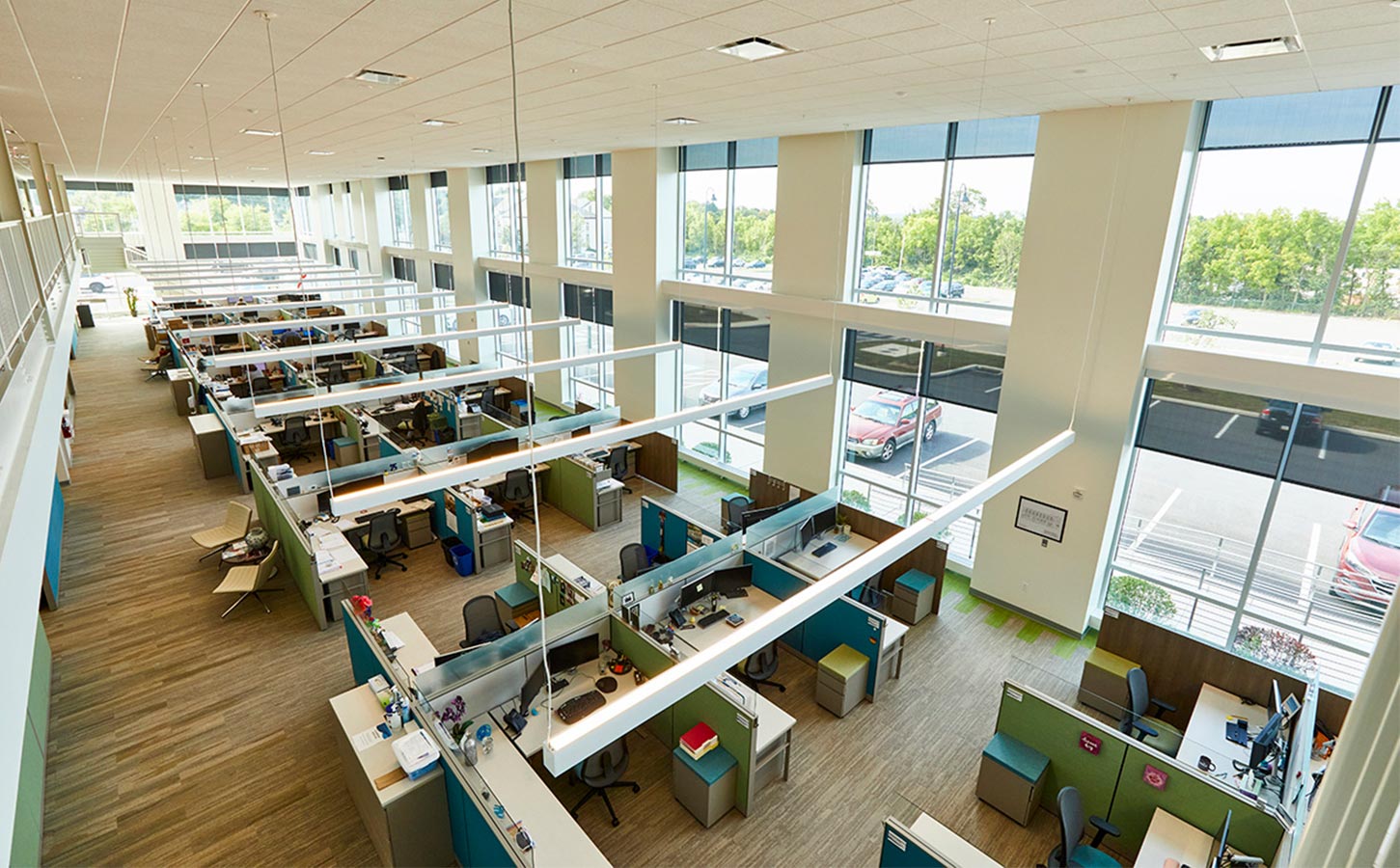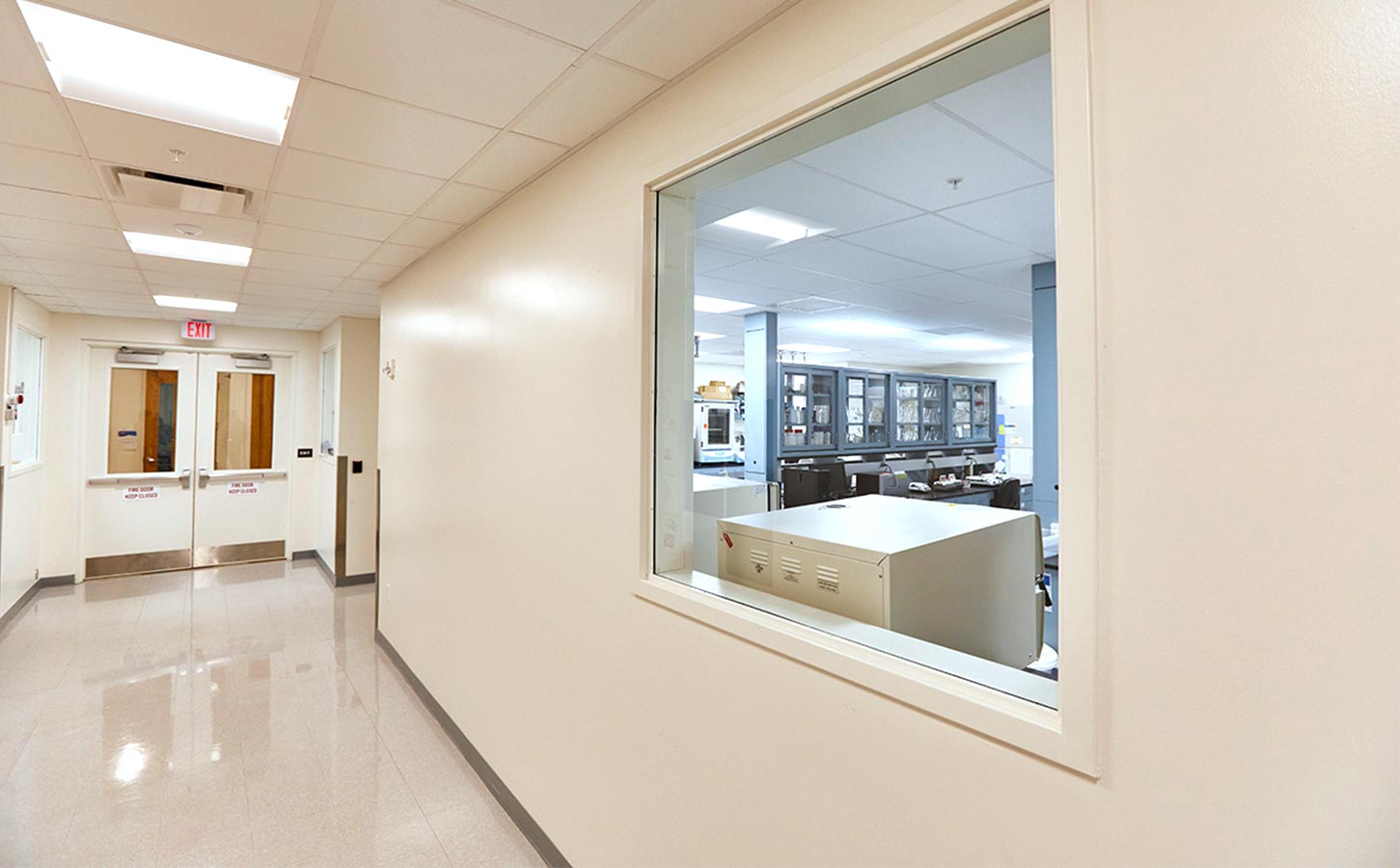 Teleflex & Tower Health: A Story of Invention and Reinvention
Teleflex Research Facility/Tower Health/Drexel University College of Medicine
The Knitting Mills story is one of invention and reinvention, pioneering innovations that continue to make an indelible impact on the region to this day.
Teleflex, a global provider of medical technology products, purchased Arrow International in 2007. Like so many companies or institutions in Wyomissing, Arrow grew out of the original Wyomissing Industries. What started out in the early 1900s as a manufacturer of cutting edge textile equipment evolved into a full-service medical device company by the late 1900s.
Today, as a subsidiary of Teleflex, Arrow continues to design and manufacture lifesaving hemodialysis, anesthesia, laparoscopic, and vascular catheters and devices. Teleflex made a strategic decision to keep Arrow's Research and Development teams in Wyomissing to capitalize on the existing talent base. The new facility functions as the Teleflex hub for research and design of medical devices with an emphasis on cardiovascular technologies and quality control.
Going back to the 1930s, one of Ferdinand Thun and Henry Janssen's most impactful contributions at the height of the great depression was the donation of 36 acres and subsequent funding that created the Reading Hospital (now Tower Health System). That legacy lives on through the hospital's collaboration with Drexel University, with the recent completion of a state-of-the-art 187,000 square foot College of Medicine.
This state of the art medical school — located on the former Knitting Mills foundry site — will attract over 200 medical students from around the world. Additionally, several original Berkshire Knitting Mills buildings house administrative offices for Tower Health and also serve as Reading Hospital's IT and training hubs.
From Teleflex to Tower Health to Drexel University College of Medicine, The Knitting Mills continues to live up to its reputation as a hub of technological innovation.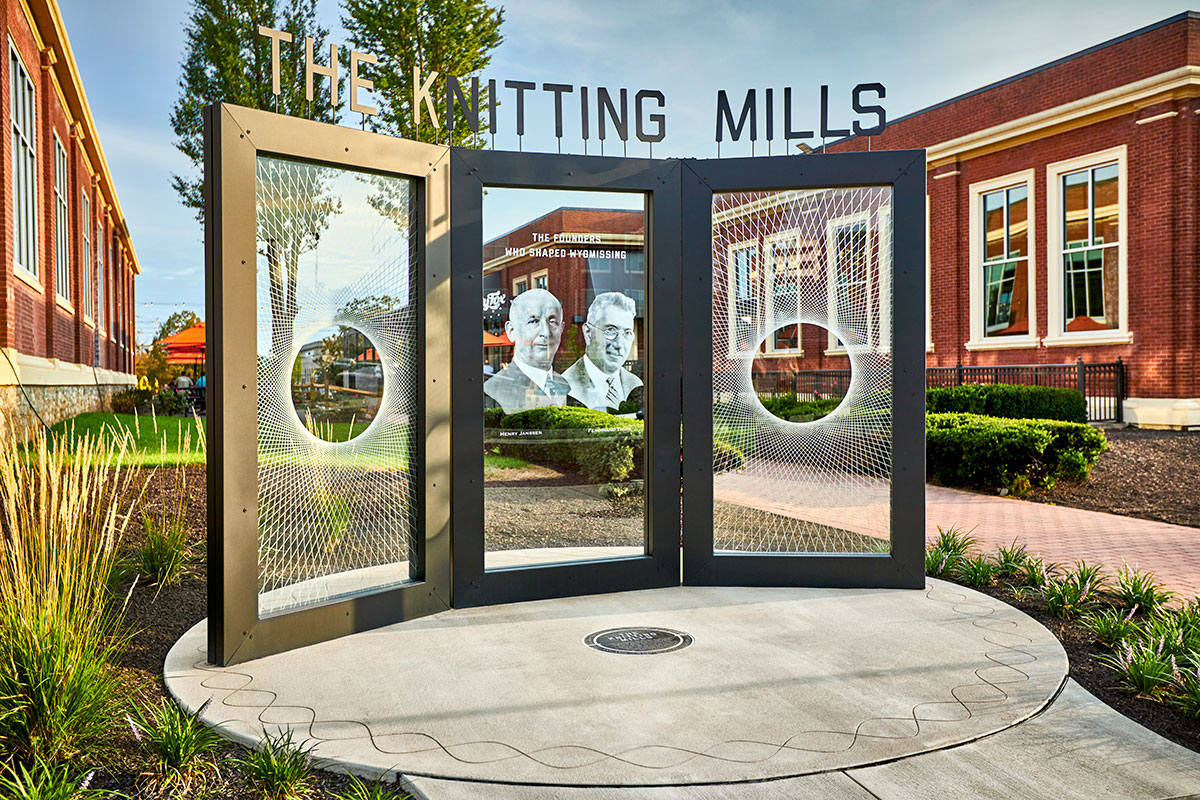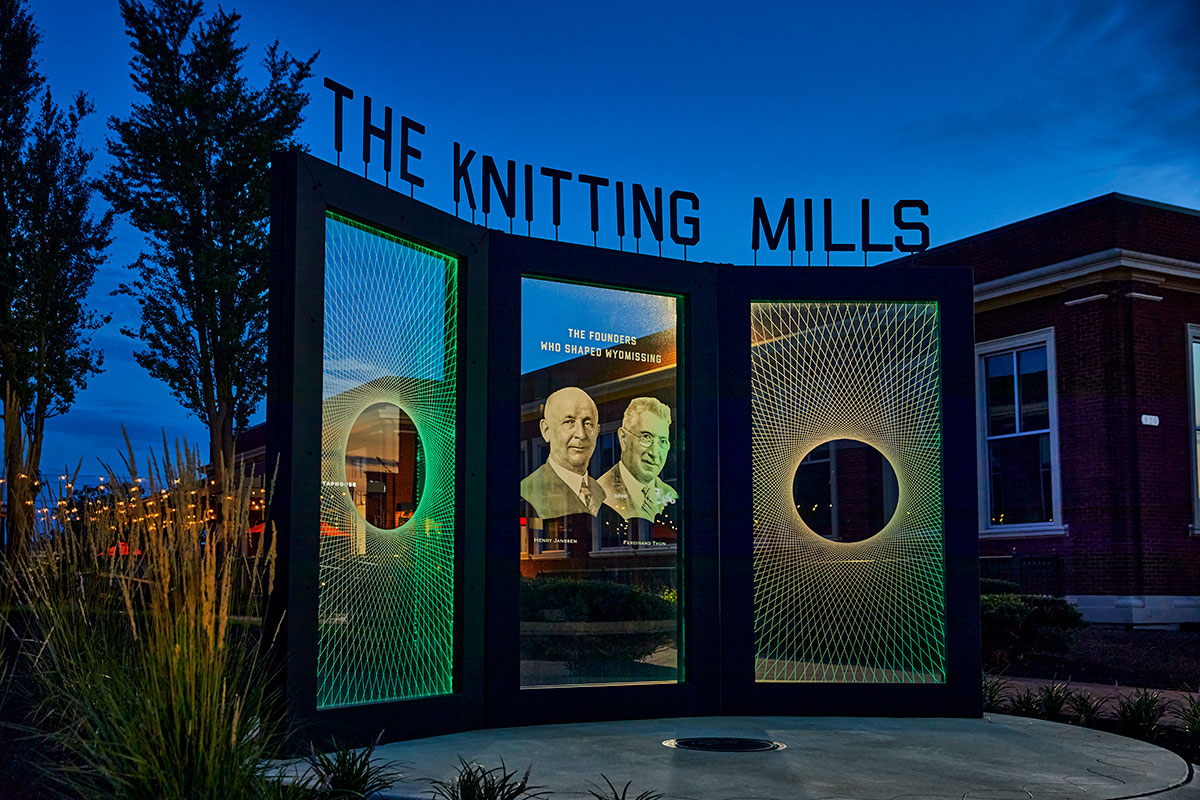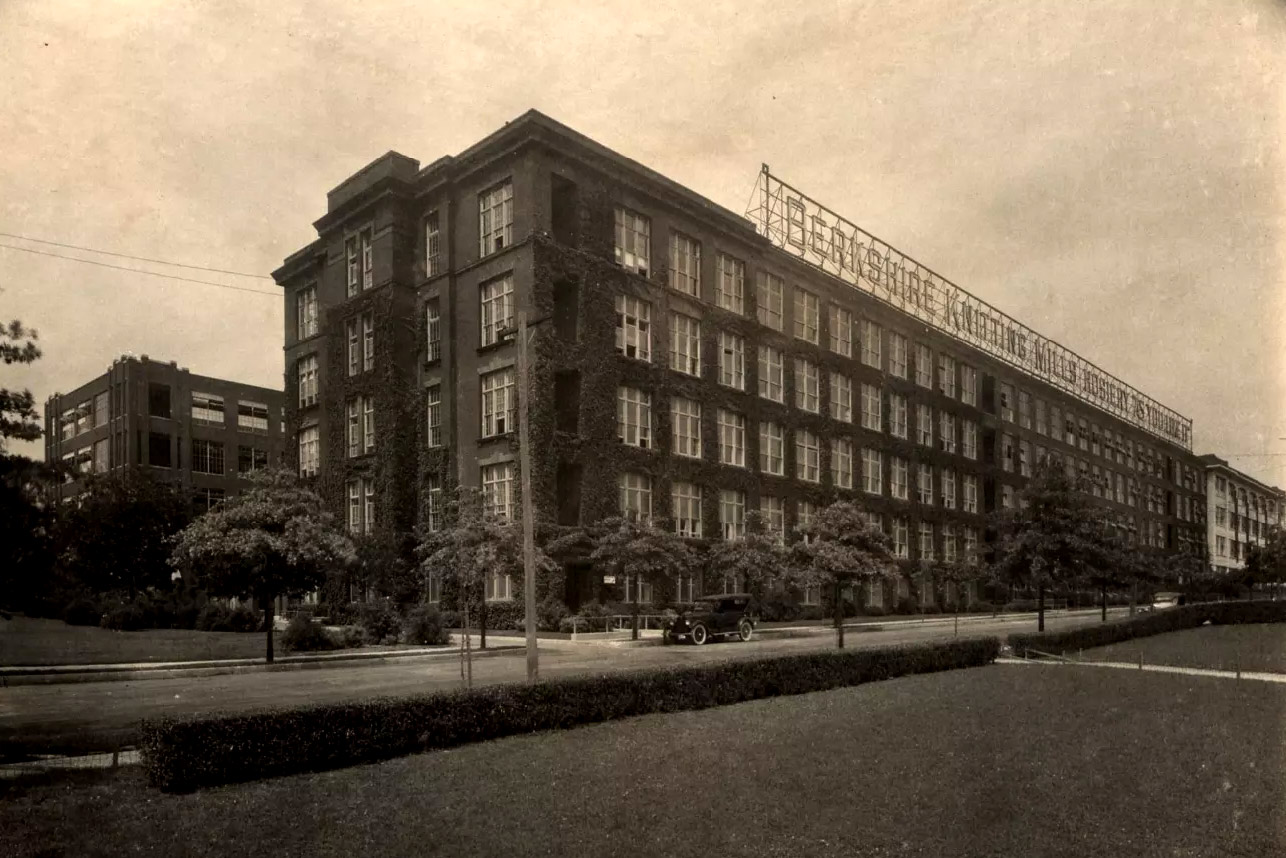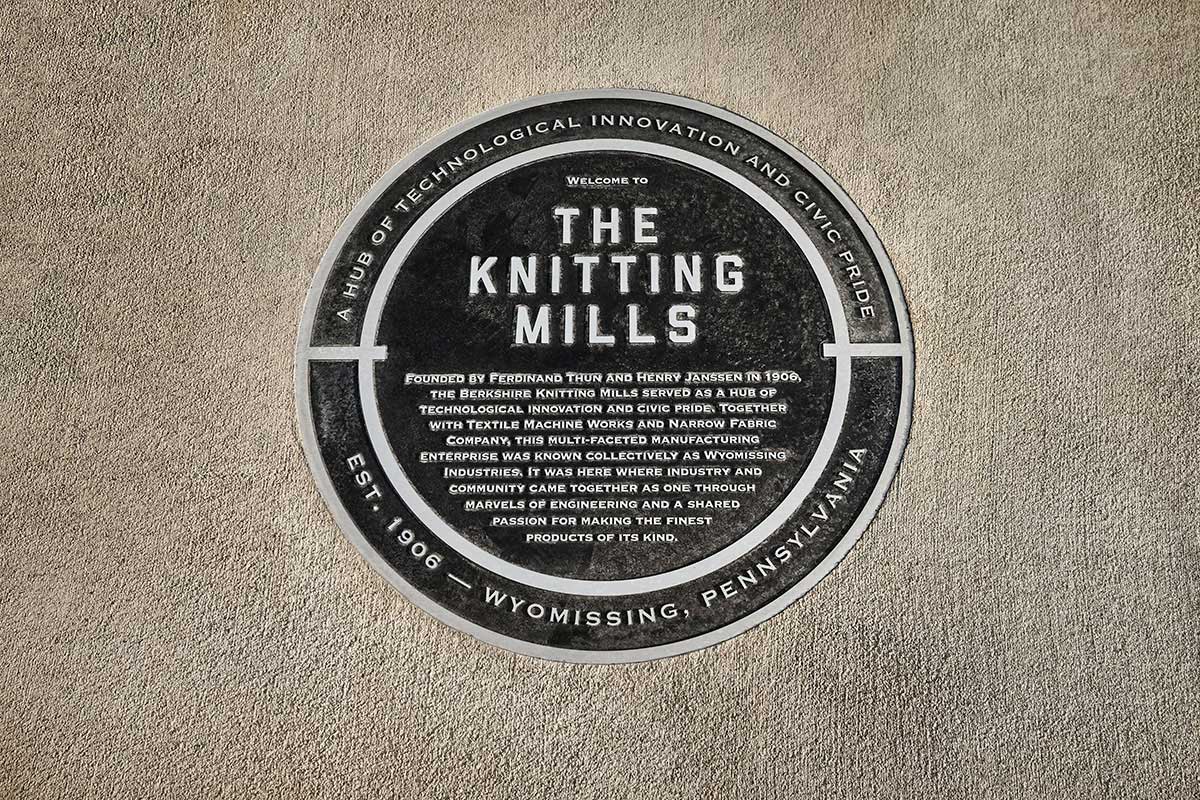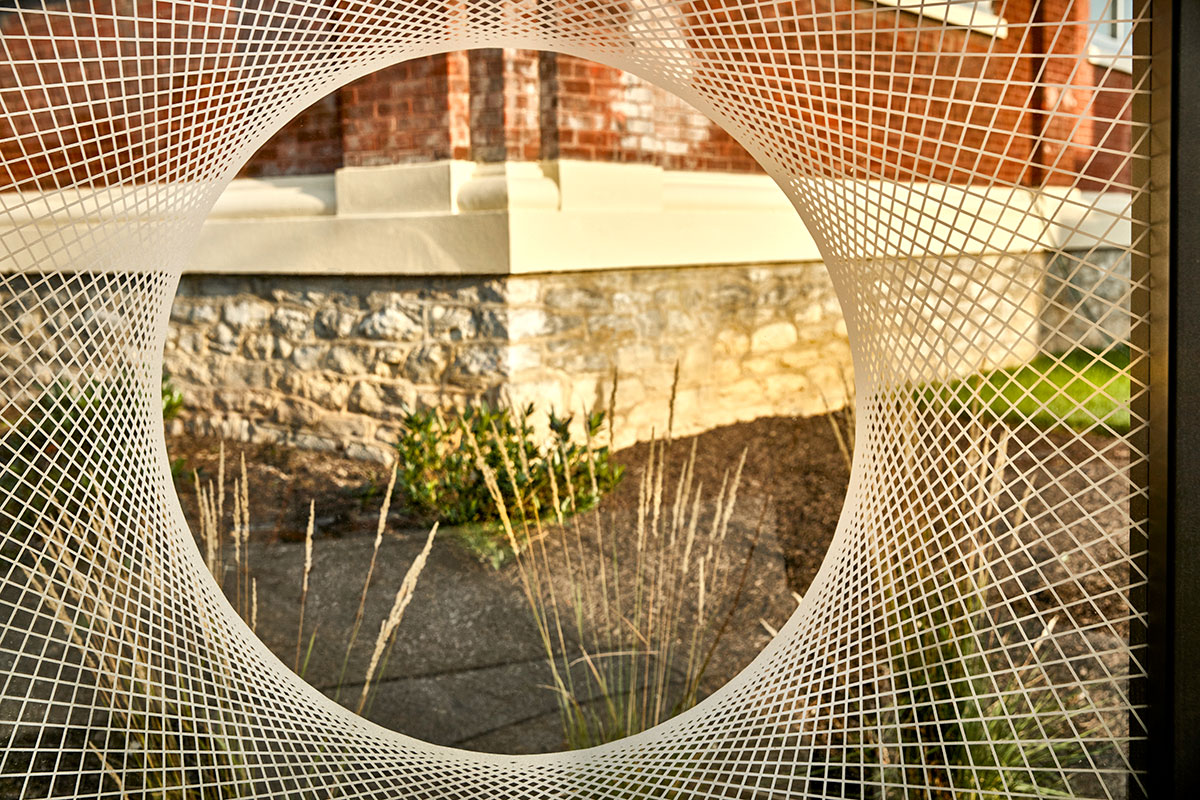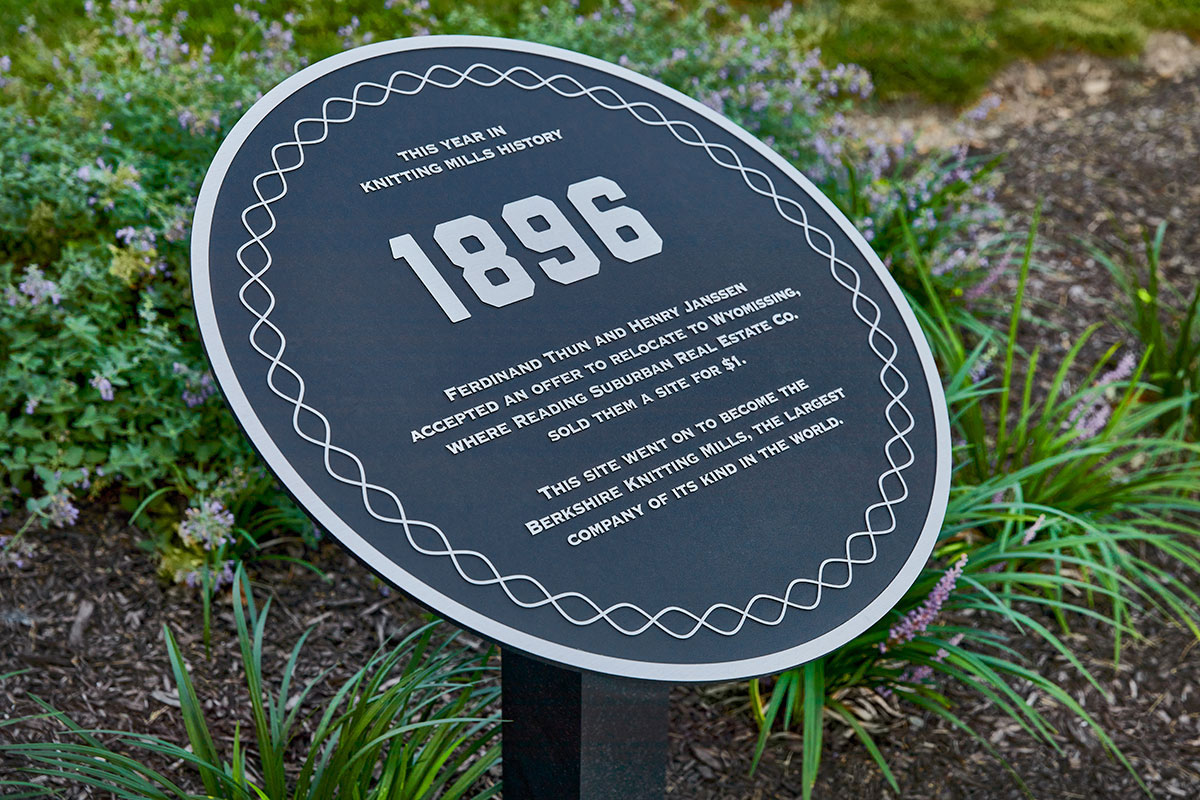 A Portal to the Past
The Knitting Mills
Wyomissing Industries, founded by two ingenious German immigrants, Ferdinand Thun and Henry Janssen, opened their first business in 1892, manufacturing textile braiding machines (Textile Machine Works) at 222 Cedar St. in Reading PA.
Local residential developers — looking for a catalyst to kick-start their planned community across the river in a "suburban" area called Wyomissing — offered the two young industrialists a large tract of land for one dollar to expand their growing business. From the beginning, Thun and Janssen collaborated with the Borough to create an idyllic company town unlike the typical mill towns of the time. They established and funded the first savings and loan, public library, fire company, public museum, and extensive public and company park system. The public parks, wide streets, and maple trees parks endure today and make Wyomissing Borough a unique and enjoyable place to live.  
By 1896, Thun and Janssen built the first textile machine manufacturing facility in Wyomissing. In 1906, Wyomissing Industries was created by incorporating its three main businesses: the Textile Machine Works (manufacture of knitting & braiding machines), Narrow Fabric Company (braided products) and Berkshire Knitting Mills (hosiery and fabrics). By the 1940s, the enterprise spread over 65 acres and had one million square feet under roof plus the largest automated foundry in the country.
The Berkshire Knitting Mills was sold to Vanity Fair Mills in 1969. In 1970, VF started an "outlet" store to sell excess inventory, exclusively to VF employees. The discount prices were a big hit with the employees, and sensing an opportunity, VF expanded the operation by leasing space to 3rd party retailers beginning in 1975. By 1988, 51 distinct stores were open and flourishing at the "Outlet Capital of the World." At its peak, over 6 million shoppers a year, many bused in from out of state, visited VF Outlets. In 2016, Equus Capital Partners purchased the Vanity Fair complex and began the reimagining of the site as a modern mixed-use corporate office and retail development.  
Equus has retold and memorialized this history through a series of monuments throughout the campus that pay homage to the proud history of the Berkshire Knitting Mills.
Knitting Mills in the News